Episodes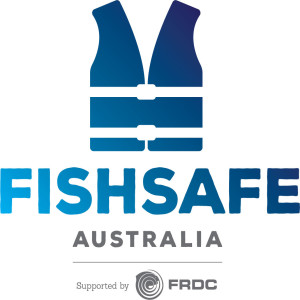 Saturday Jun 13, 2020
Saturday Jun 13, 2020
Welcome to the second episode in the second series of podcasts focused on work health and safety in the seafood industry. This series of podcasts focus on the SeSAFE – safety training for the professional fishing industry
The second speaker in this series is Clayton Nelson, General Manager Policy and External Relations with Austral. 
Clayton Nelson has been involved in the Australian Fishing Industry since 1980 when he went to sea as a deckhand in the Northern Prawn Fishery. Clayton progressed in the fishery to being a Master of a new 25M trawler in 1985. In 1997, he became a partner and Executive Director of ASX listed Deep Sea Fisheries Ltd, and Director Operations for Tiger Fisheries Pty Ltd.
During that period, Clayton served on a number of Commonwealth Fisheries research and management committees and was previously the Chairman of WAFIC (WA Fishing Industry Council). Clayton now holds the role of General Manager Policy and External Relations with Austral.
Clayton is an original member for the SeSAFE Steering Committee to assist with the transition of the Learning Management System program from Austral Fisheries to SeSAFE.
Clayton can be contacted on phone (08) 9217 0131, mobile 0417 928 413 or email cnelson@australfisheries.com.au.  For more information on the National Seafood Industry Safety Initiative please refer to the Strategic Plan.