Episodes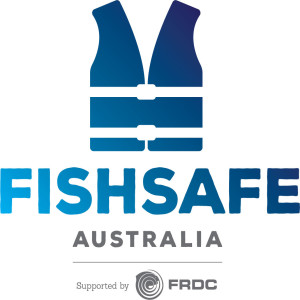 Saturday Jun 13, 2020
Saturday Jun 13, 2020
Welcome to the third ( Part B) episode in the second series of podcasts focused on work health and safety in the seafood industry. This series of podcasts focus on the SeSAFE – safety training for the professional fishing industry
Steve began his career as a commercial fisher in the 1980s working in the Northern Prawn Fishery, N.W. Shelf Scampi Fishery, Orange Roughy Fishery, and prawn fisheries in Saudi Arabia and Burma.
Steve was a fishing technologist at the Australian Maritime College for many years, and was closely involved in the early development of Turtle Exclusion Devices (TED) and Bycatch Reduction devices (BRD) in prawn fisheries in Australia, the Middle East, and S.E. Asia.
In 2017, Steve returned after 11-years as a Research Scientist at the Gulf of Maine Research Institute in Portland, Maine, USA, working closely with fishers and others to develop 'win-win' fishing gears for fishers and the environment.
Steve holds a Bachelor of Applied Science Degree in Fishing Technology, a Master of Philosophy Degree in Fisheries, and a PhD in Natural Resources and Environmental Studies.
Steve is the Principal Investigator to project SeSAFE.
Steve can be contacted on mobile 0472 784 530 or email seayrs@sesafe.com.au.  For more information on the National Seafood Industry Safety Initiative please refer to the Strategic Plan.